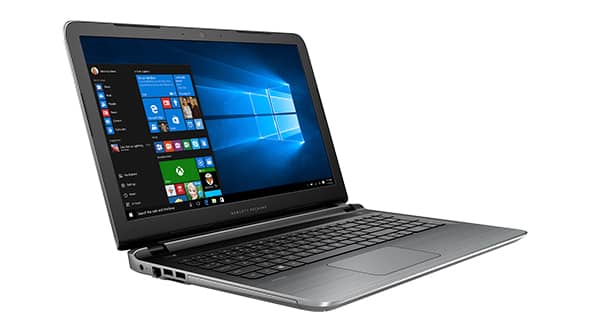 November 25, 2015
Best Black Friday Laptop Deals of 2015
By: Construkt
So there is a LOT of stuff to sort through this time of year, being that Black Friday is around the corner. There are tons of so-called deals available which often are in-store only to bait thousands of people through the doors only to find that what they were looking for is all sold out and there was only a handful available to begin with. Then there are online deals which come in the hundreds, which are either barely discounted, or models you wouldn't want no matter how cheap they are offering it. There is also the fact that not only items marked as Black Friday sales go down in price this time of year. A ton of other good options take big price cuts as well and are never really advertised.
With that being said, a good, cut down list of some really good options for this time of year should do a lot of good. Here is a handful of great options that are coming up to go on sale as soon as the clock turns midnight and the date hits 12/26 (Thanksgiving, not Black Friday – everyone is pushing the sales sooner this year), and some are available now. Some items may be added as new opportunities pop up. Keep watching!
Deal starts Thurs. 12/26 6:00PM EST
Intel Celeron N3050/2GB RAM/32GB SSD/14″ 1366×768
Available on 12/26, this lightweight mainstream netbook/laptop doesn't pack a lot of power, but if you're just looking to use Office applications, browse the internet, check e-mail, and possibly play some web games, $149 is really an impossible price to beat.
Deal starts Fri. 12/27 12:00AM EST
Intel i5-5200U/4GB RAM/500GB HDD/Nvidia GT 820M Graphics/15.6″ 1366×768
Starting right at midnight, the beginning of Black Friday (earlier for anyone West of EST) you can get the Dell Inspiron 3543 with a Broadwell i5-5200U and Nvidia GT 820M dedicated graphics for only $379. Supplies limited, this one is worth waiting around for.
Check here to look through other Dell Black Friday sale options. There are a lot of them. Some are currently going, and some you need to click the "upcoming" button to watch as they become available.
Deal Starts Thurs. 12/26 12:00AM EST
Intel i5-4210U/8GB RAM/1TB HDD/15.6″ 1920×1080 Touch
Starting the second that the clock ticks to midnight on the East coast and Thanksgiving day officially begins, the Microsoft Store's Black Friday Sale begins as well. If you're looking for a really solid mainstream machine with a full 1080p touch display, but don't want to shell out the dough to get one, this is your chance. Laptops with 1080p just don't make it below the $400 mark ever. This is a rare one, and an easy grab if you can catch it in time.
Available Now!
Intel i5-5200U/8GB RAM/1TB HDD/Nvidia GT 940M/15.6″ 1920×1080
A 1080p display, 940M dedicated graphics, 1TB HDD, and a Broadwell i5 processor cannot be beaten here. If you're looking to game on the cheap, this is your chance. Get it while they last, because this will be gone in no time.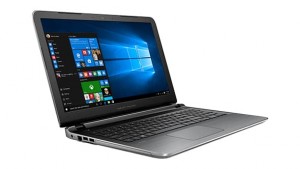 Deal starts Thurs. 12/26 12:00AM EST
Intel i7-6700HQ/8GB RAM/1TB HDD/15.6″ 1920×1080 IPS Touch
This HP Pavilion is one of the big available deals. With a new Skylake quad-core i7 processor, 8GB RAM, and a 1080p IPS touch display, $549 is a real bargain. This is another one we'll see sell out pretty quick.
Available Now!
Intel i5-6300HQ/8GB RAM/256GB SSD/Nvidia GTX 960M/15.6″ 1920×1080 IPS
A deal that has started quite recently, but is lasting through Black Friday and honestly is just as good as any other Black Friday specific deal. A quad-core Skylake i5 processor with a 256GB SSD and GTX 960M graphics for under $800 is killer as it is, and to pile the 1080p IPS display on top of it makes this thing a crazy value.
Available Now!
Intel i7-6700HQ/8GB RAM/1TB HDD/Nvidia GTX 970M/15.6″ 1920×1080 IPS
Not much to say about this one. It's $300 off a high quality, highly specced gaming laptop. If you have been in the market for a machine that won't have any problem playing any game on the market, this is a good chance to get a big discount on it.
If you don't see it, make sure to scroll down to the Alienware section. It's there along with some other heavily discounted Alienware laptop if the 15 isn't quite what you're looking for.
Keep checking back for updates. Good luck deal hunters!