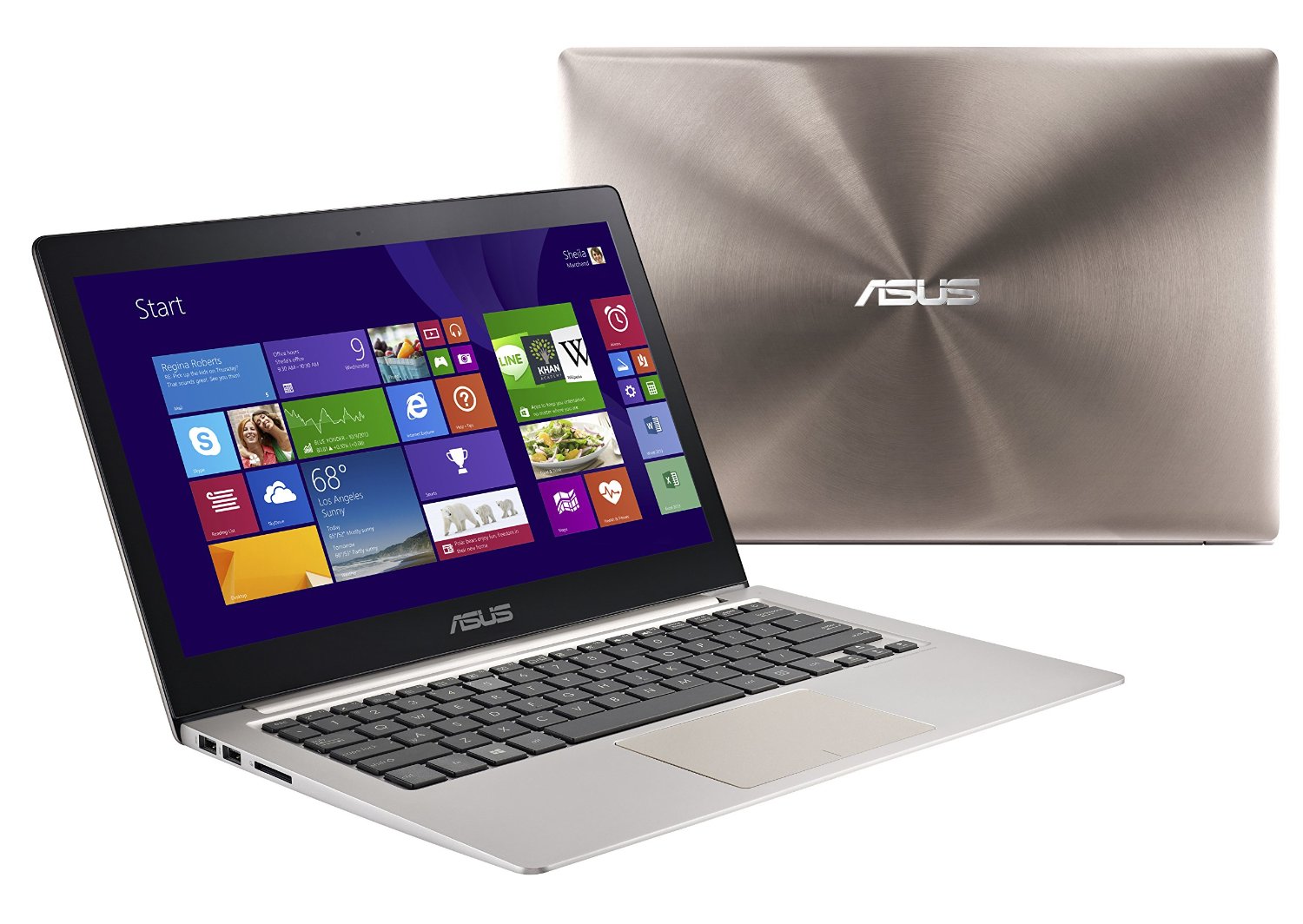 May 26, 2015
Asus Zenbook UX303LA w/ 256GB SSD for $799 with Promo Code!
By: Construkt
The Asus Zenbook UX303LA is an incredibly thin and lightweight ultrabook with fantastic specs and great battery life. It's gorgeous, easy to take anywhere and has plenty of performance for any mainstream use, and it's Intel HD 5500 graphics could handle light gaming easily enough if you feel so inclined. With a QHD 3200×1800 IPS touch display, it would also make a great choice for a programmer or developer on the go.
Right now it's on sale for only $799 at the Microsoft Store if you use coupon code PCGRAD15 on checkout.
Specs are as follows:
Intel i5-5200U
8GB RAM
256GB SSD
13.3″ 3200×1800 IPS Touch DIsplay
~8 hour battery life
3.2lbs
I've always been a huge fan of the Asus Zenbooks. They look professional, they're lightweight, and dare I say, sexy? The keyboard quality has always been excellent, they don't fall apart, and this one is packed wiith high enough specs that it competes with a Dell XPS 13 that will cost you $500 more. The 8GB RAM in an ultrabook like this is hugely important, since laptops of this form factor always have soldered on memory, which prevents it from being upgraded by the user. The New Broadwell Intel i5-5200U and its Intel HD 5500 integrated graphics also benefit from the RAM in a dual channel configuration (it increases graphics performance by up to 40%) allowing integrated graphics to actually compete within 20% of Nvidia GT 820M dedicated graphics. In short, you can game on it, albeit lightly.
If you are in the market for an ultraportable, or you just want a good, fast, reliable machine to carry back into school, this would be a really good option.